Restaurants have implemented a number of important strategies in line with health department recommendations and regulations to ensure the necessary steps are taken to make guests feel safe and comfortable.
Many Belleville eateries have switched gears to focus on delivery and curbside pickup. This includes delivery and pickup for breweries and bars so you can enjoy a boozy beverage and keep your distance at the same time.
TAKE-OUT & DELIVERY
There's no shortage of things to do in Belleville's Downtown District – including food and drink! Experience locally prepared food at 23 restaurants and cafes in downtown Belleville, or choose from endless options throughout the City – everything from diners and pubs to ethnic and international cuisine – perfect for your next date or family fun night!
The concept of Downtown Belleville's newest dining experience came from the need to  have a casual but professionally run brewpub in Belleville with high-quality, reasonably-priced food, appetizers and drinks in a relaxed environment. John and his team at Export Grill promise a new multi-sensory experience with novel tastes, sights and sounds for patrons to enjoy.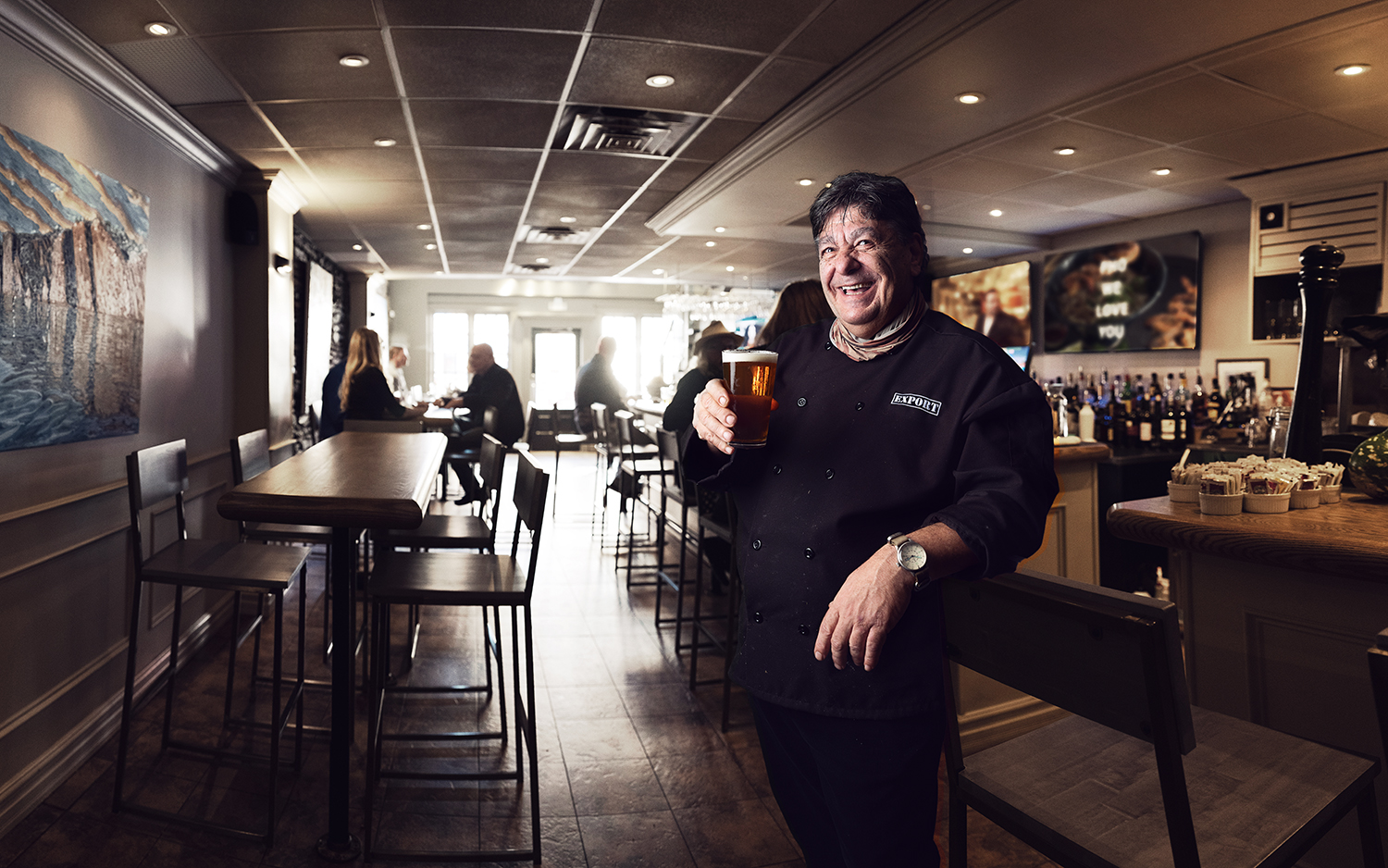 Photo: John, Owner and Executive Chef – Export Grill
There are more options than ever before when it comes to take-out and delivery in Belleville. Whether you have always been able to pick-up or have these delicious dishes delivered or one of your go-to dining establishments has shifted their business to takeout in the midst of this pandemic – you can enjoy your favourite food and drink from the comfort of home (track pants required).
Cedar Nights is Belleville's first halal restaurant in Belleville. A family owned and operated restaurant, they specialize primarily in authentic Middle Eastern food. You won't be disappointed – come meet the family and see what all the fuss is about. We highly recommend topping your pita of choice with their pickled turnips – you will want to buy a jar to go!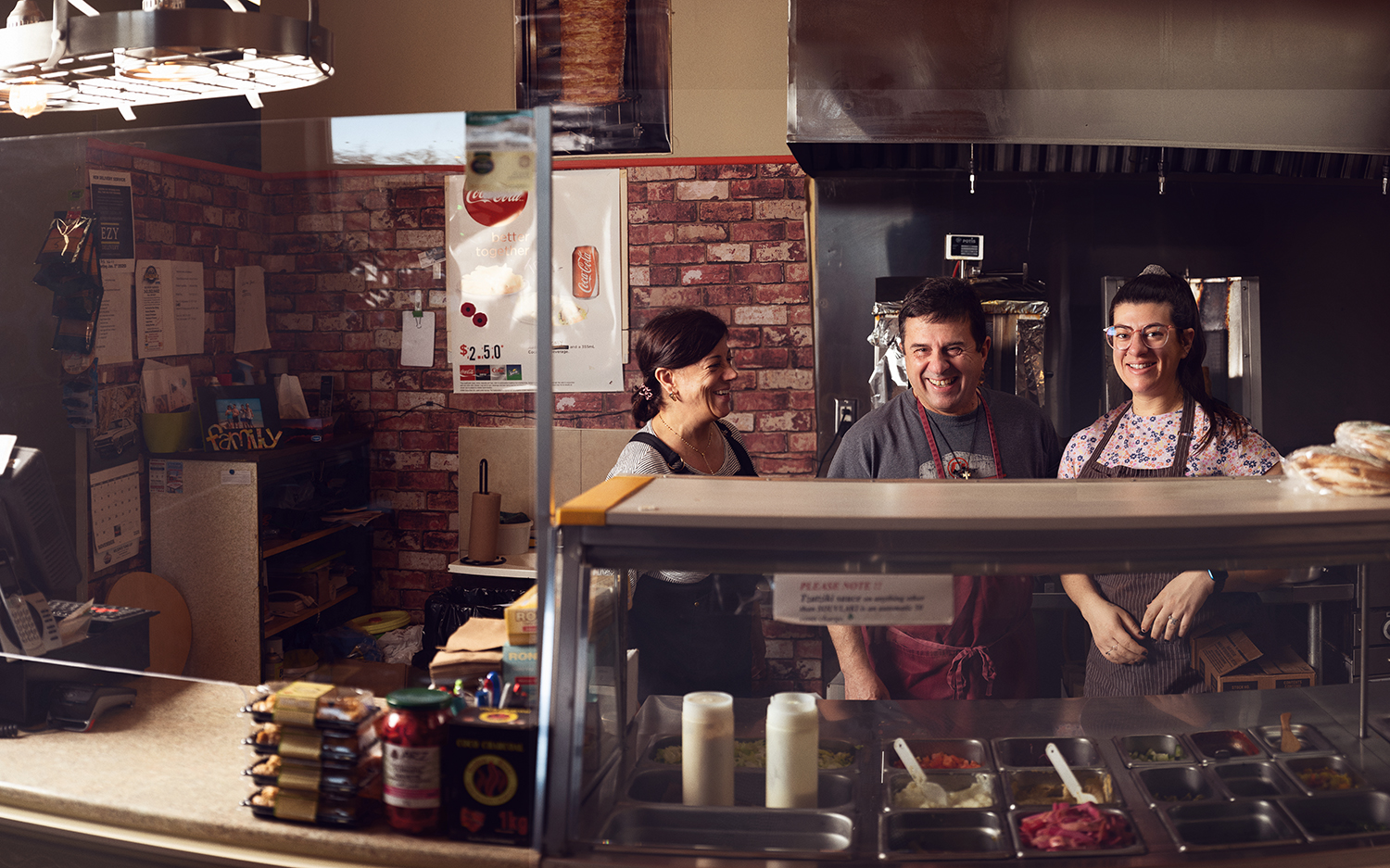 Photo: Maha, Victor and Samira – Cedar Nights
CHOOSE BELLEVILLE – CLICK HERE FOR A FULL LIST OF DINING OPTIONS
You don't need to travel to seek adventure recreation – there are many indoor artificially created recreation environments that can be enjoyed safely right here in the City of Belleville. Looking for something new or something to keep you active in a safe environment over the winter season? Challenge yourself with these options –
The Boiler Room Climbing Gym encourages you to solve the puzzle of the wall and find the unique optimal way to get to the top. Visit Malek and his staff at the Belleville gym for amazing boulder climbing that reaches 16 feet above floor level.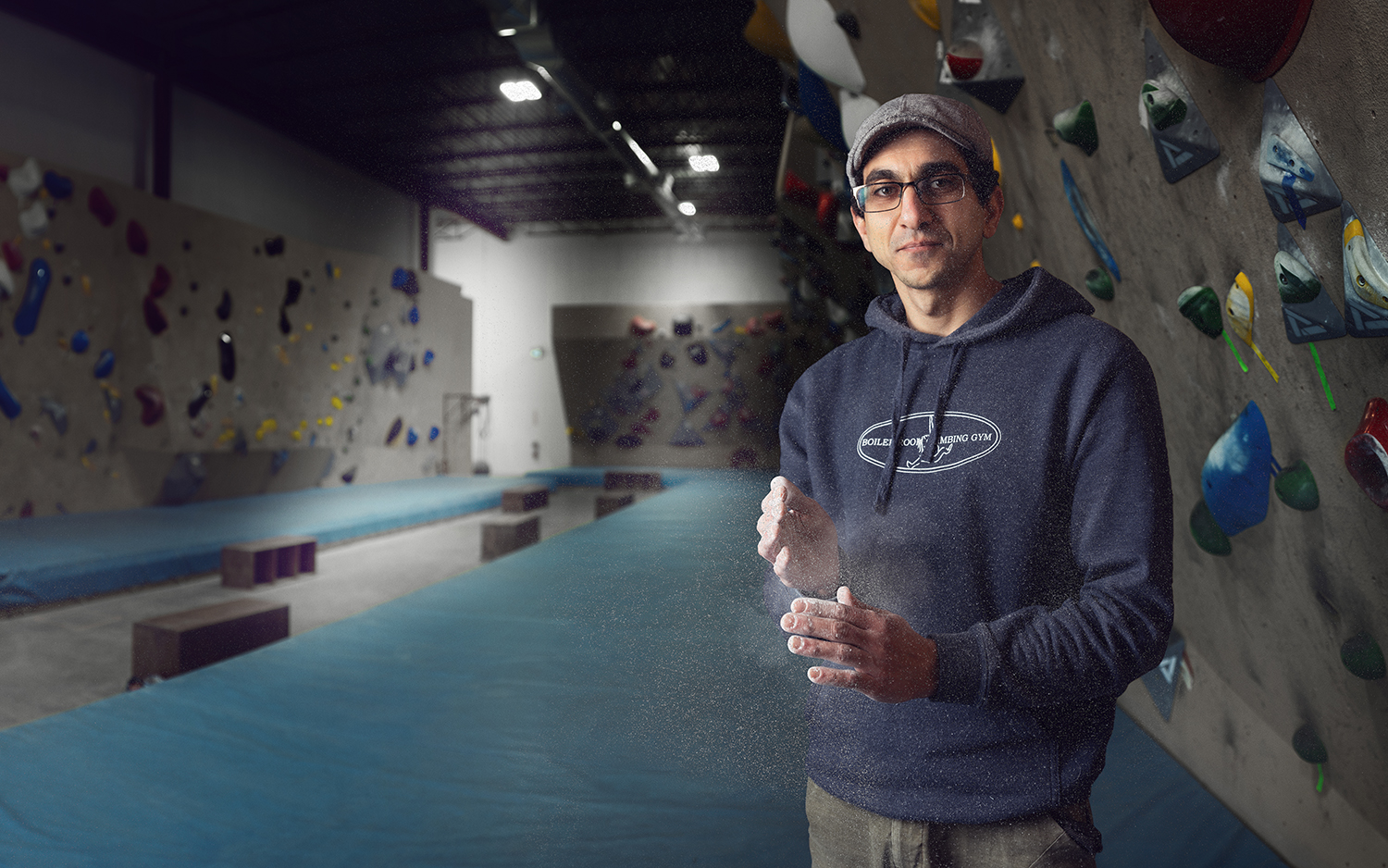 Photo: Malek, Owner – The Boiler Room Climbing Gym
Look no further than Breakout Belleville Rooms, where you can collaborate within your bubble to solve puzzles and unlock the mystery. After you've solved the puzzle, get your competitive juices and arm muscles flowing with an Axe Throwing game.
CHOOSE BELLEVILLE – CLICK HERE FOR A FULL LIST OF RECREATIONAL ACTIVITIES
It has become increasingly clear, especially during this pandemic, that health and wellness, happiness and satisfaction need to be prioritized by humans. For some, wellness is simply a way to slow down and unwind, disconnect from the distractions and stresses of modern life. For others it's pampering, which is exactly what you can find at many of Belleville's finest spas and wellness centres.
Beauty Works Day & Medi Spa celebrated their 40th year in business with a breathtaking expansion that provides the optimal oasis for relaxation, rejuvenation and wellness.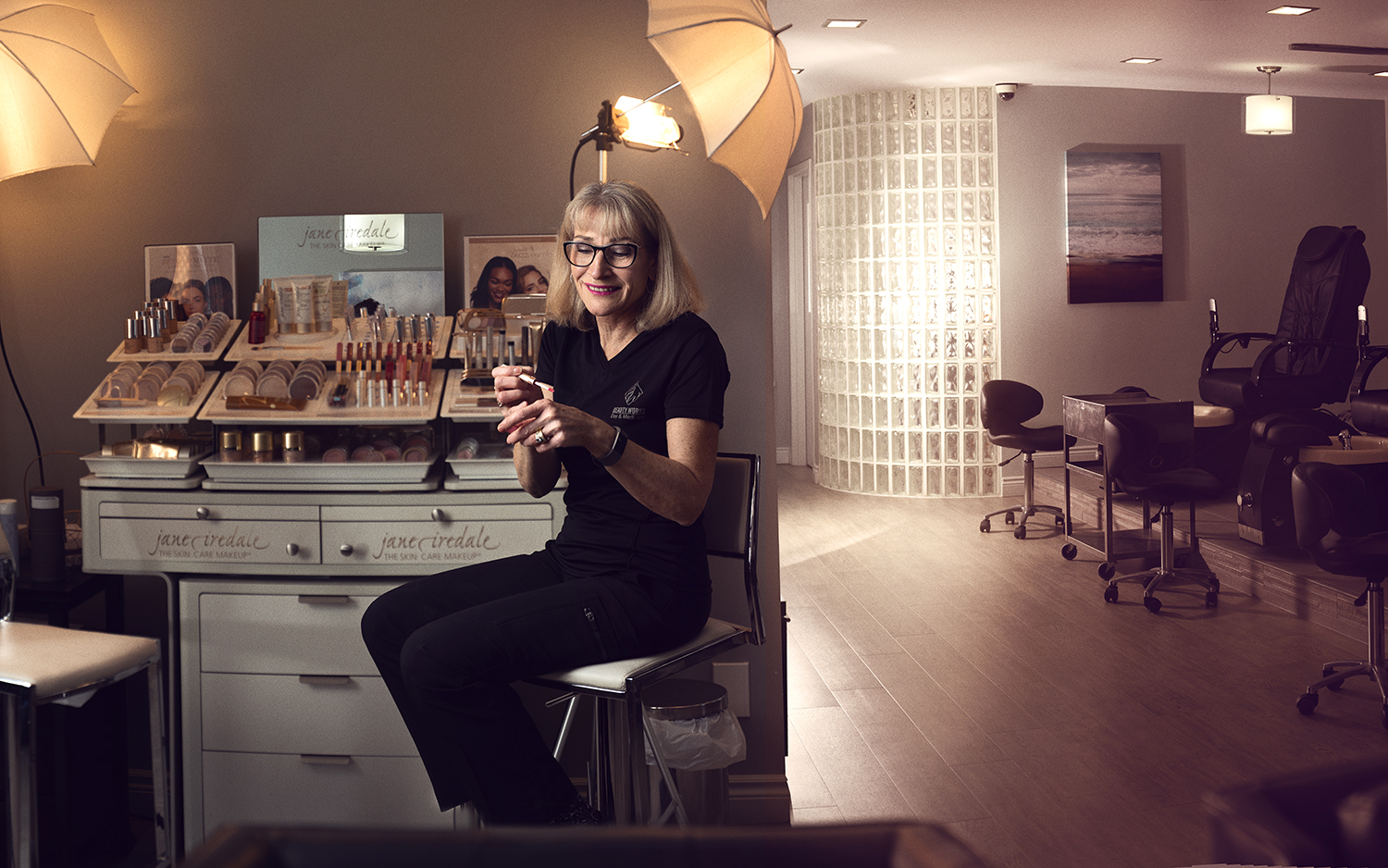 Photo: Rhonda, Owner of Beauty Works Day & Medi Spa
While the City celebrates milestone anniversaries, we also celebrate businesses that our new to our City. The Beauty Collective is designed to give you the best and most enjoyable beauty experience, providing modern beauty treatments, with fun and luxury leading the way!
CHOOSE BELLEVILLE – CLICK HERE FOR A FULL LIST OF SERVICE PROVIDERS
There are many diverse options available for local travelers in need of a safe place to stay in Belleville – from cool and hip short-term rental spaces, to traditional stylish and convenient hotel access.  Belleville's accommodation options include nine hotels and endless short-term rentals to fulfill your staycation, local travel, interim lodging and business needs.
Sharon welcomes you to Wind Rose Suites, a cool space to stay that is nestled in the centre of Belleville's Downtown District. These newly revamped suites provide perfect lodging whether you're staying for a weekend, a week or longer.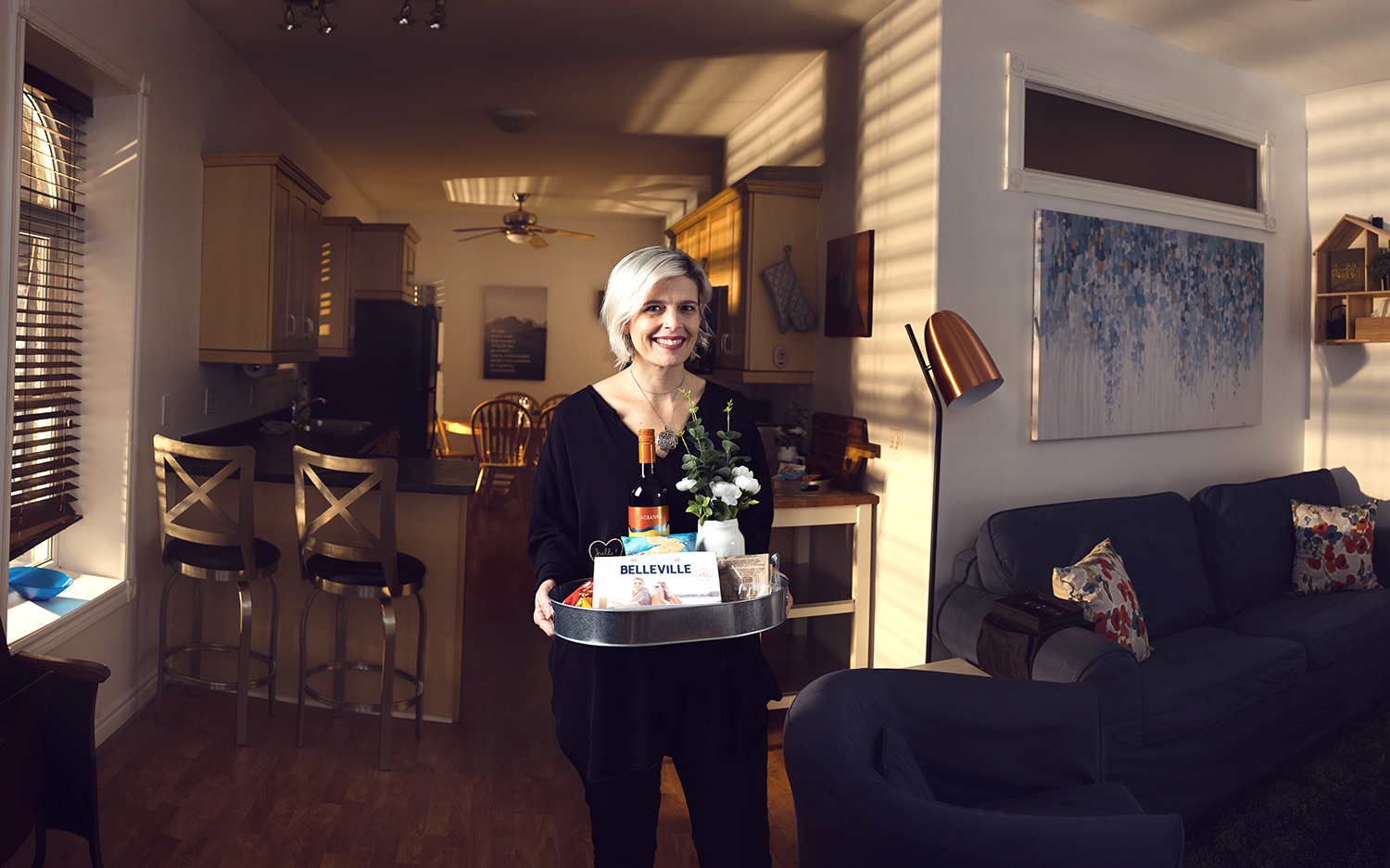 Photo: Sharon, Owner – Wind Rose Suites
Travel Safe during Covid 19 – our accommodators clearly outline what you can expect during your stay in Belleville when booking your trip.
Hampton Inn and Suites by Hilton is Belleville's newest hotel providing exceptional service and modern amenities. Whether choosing Belleville for business or leisure, Blair and his hospitality team can provide information about the best Belleville has to offer.
CHOOSE BELLEVILLE – CLICK HERE FOR A FULL LIST OF ACCOMMODATORS
Pick your pleasure from Belleville's diverse experiences. Belleville has a thriving community that cultivates creativity. The arts, historic neighbourhoods and downtown, small independent shops, waterfront trails, craft beer, music and the very best food and dining experiences. It's the perfect time to stay put and enjoy what's right here in your own backyard; small town charm with big city amenities.
Featuring an amazing variety of craft beer brewed on premise (ask for a tour), a contagious rotation of live musical talent and an eclectic menu – Signal Brewery has become a destination for locals and tourists alike.
Local restoration enthusiast and founder, Richard Courneyea had a concept to revive the space, combining the charm of old brick, massive windows, artifacts and photos of the era of Henry Corby with the industrial functionality of the 21st century. Most impressive however, is the creation of the 300 seat patio that takes full advantage of the view along the scenic Moira River, putting Corbyville back on the map.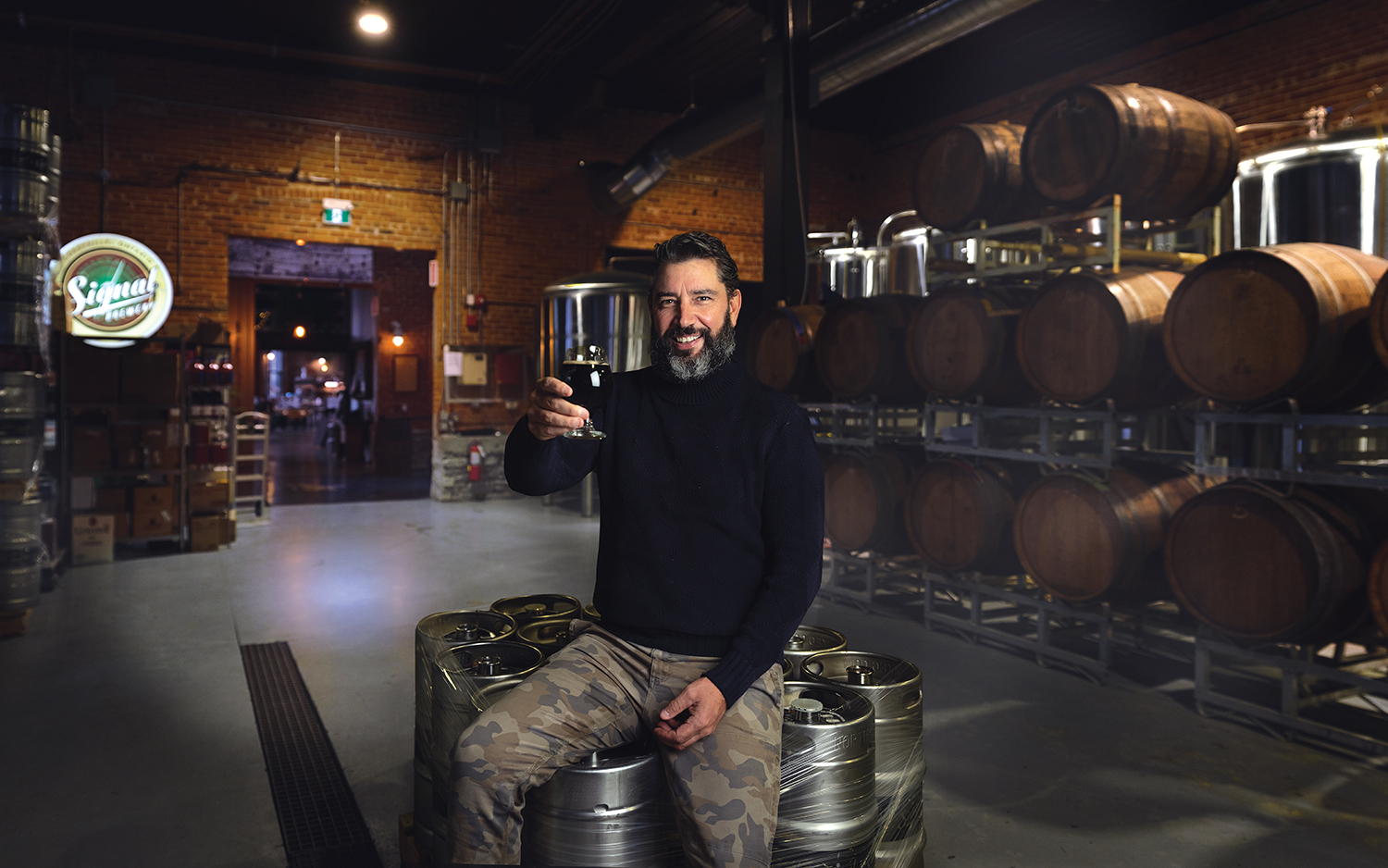 Photo: Richard, Founder – Signal Brewing Company
To experience Victorian splendor, take a glimpse into a golden age of Belleville's history in this Second Empire mansion with grand Victorian interiors. Built in 1882-3, Glanmore was designated a National Historic Site of Canada in recognition of its exceptional 2nd Empire architecture. Glanmore National Historic Site serves as Belleville's community museum. Local history exhibits and travelling exhibits are often featured. Book a tour online to ensure a spot when you arrive to explore this historical jewel.
CHOOSE BELLEVILLE – CLICK HERE TO DISCOVER MORE
The American Hockey League's (AHL) Belleville Senators are one of the hottest tickets in town from October onward. Revisions have had to be made to the 2020-21 season due to the ongoing Covid-19 public health crisis in order to protect the health and safety of fans, partners and staff. Until a time that Belleville can hear the puck drop once again and fans cheer 'Go Sens Go', the team continues to train and announce any team news. The team looks forward to once again offering the best night out in the Bay of Quinte region  when it is deemed safe to do so.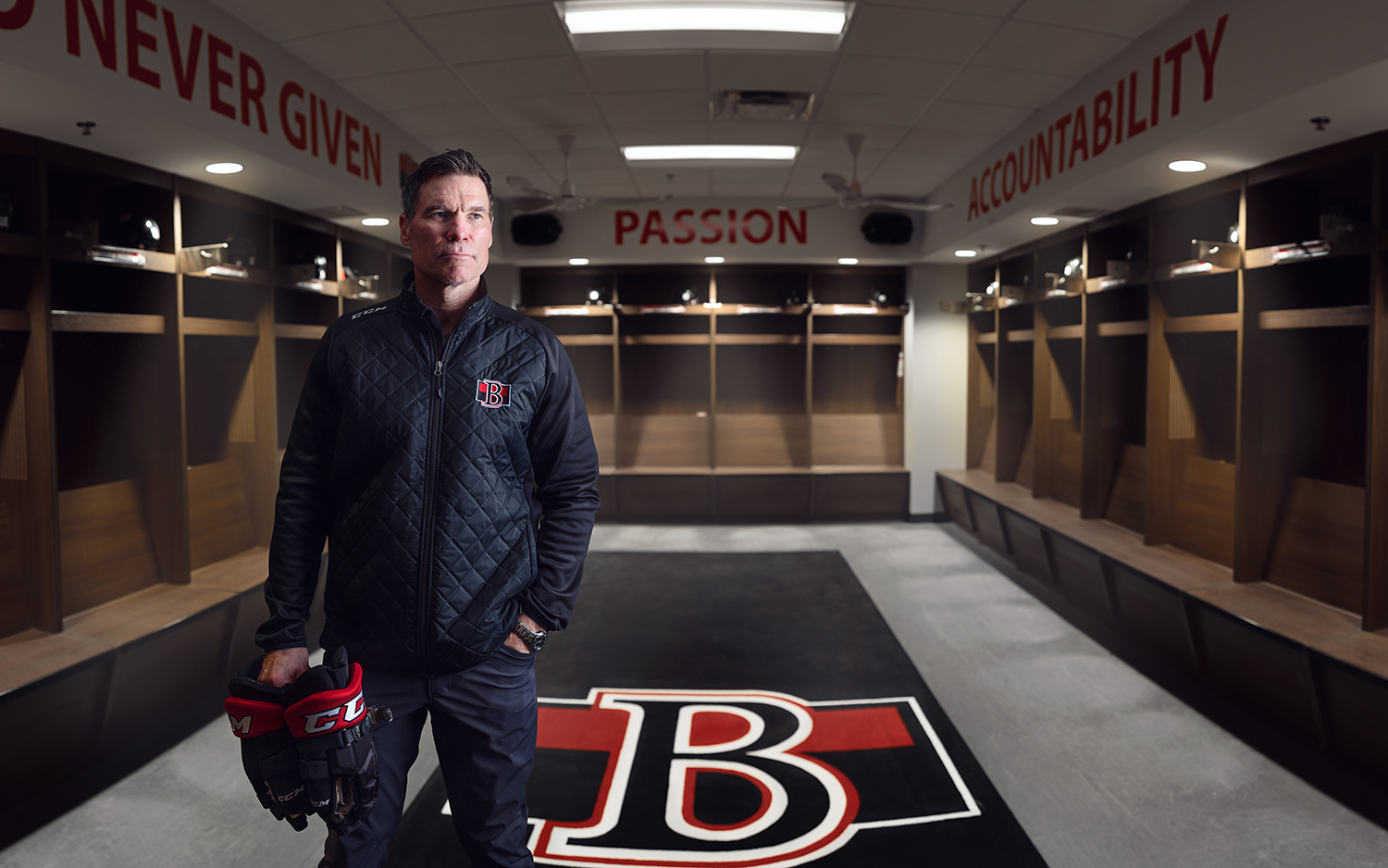 Troy Mann, Head Coach – Belleville Senators AHL Hockey
No matter what style of music gets you moving, if live music is your jam, you can still safely enjoy live performances. As the owner of Bellville's 700 seat Empire Theatre, Mark has had to shift a packed schedule of bookings to a series of live stream concert events, providing a unique opportunity to support artists by purchasing tickets to view your favourite performers online from the safety of your home.
CHOOSE BELLEVILLE – CLICK HERE FOR A FULL LIST OF ENTERTAINMENT OPTIONS
When you continue to buy locally made products, you're sharing your awareness and pride for high quality goods made right here in Belleville. From artisan chocolate, cheezies and cheeses to soups, beans and milk products – even eggnog – many of the food products made in Belleville are carried by local grocers. By supporting local makers, you directly contribute to helping your friends, neighbors and other community members find sustainable employment.
In the middle of a decidedly industrial looking stretch of Bell Boulevard is a surprising find – Belleville's very own artisanal chocolate creator Donini Chocolate. As one of the smallest batch producers in North America, Donini makes their chocolate from scratch using non-GMO raw materials, old world European tradition and techniques handed down through three generations.
The retail store located in the front of their factory features a huge selection of crafted chocolates. Don't forget to check out the viewing window for an inside peek at some of the magic behind the scenes.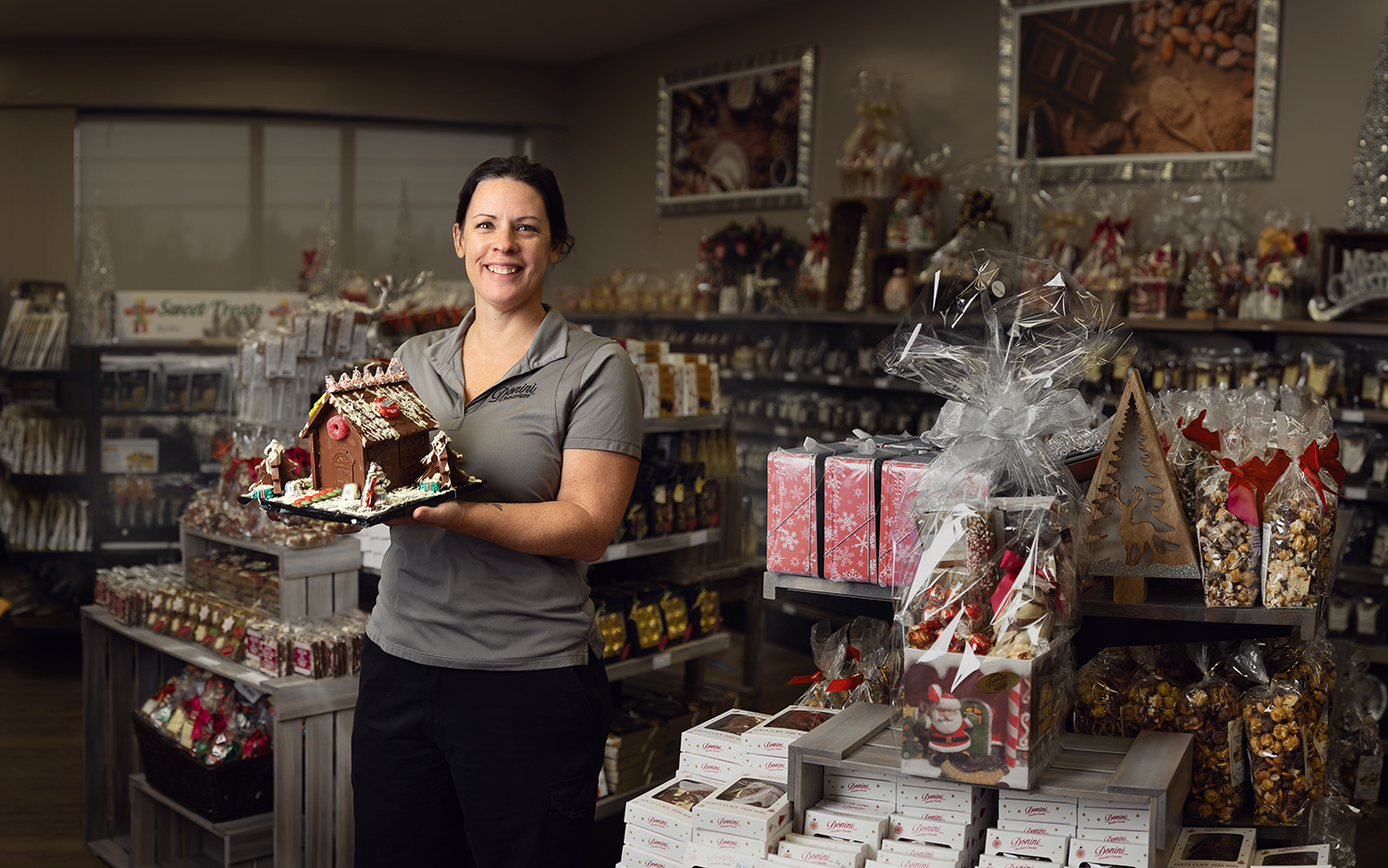 Kimberly, Director of Operations – Donini Chocolate
Makers come in many shapes and sizes. Bounded on three sides by Front, Bridge and Pinnacle Streets, many artisanal products and artisans can be discovered among five Downtown District galleries: Belleville Art Association, Quinte Arts Council Gallery, Gallery 121, Artists & Artisans Gallery & Studio and the Parrott Gallery.
CHOOSE BELLEVILLE – CLICK HERE TO EXPLORE MORE ARTS & CULTURE